Jillian Harvey
Screen & Digital Printer
BA (hons) Fine Art
LSDC
My passion is screen printing: the feel of the paper; the white space and producing limited editions but I also have a love of surface pattern and digital work; all three have been known to show up in one print. The freedom and individuality of screen printing, designing the composition and mixing the colour are all part of the joy. Even the unpredictability of screen print is a plus, as you never quite know how it will turn out which is the joy of the process.
---
Latest News:
Proud to say that my greetings cards are now being sold at the Garden Museum in London. A beautiful place to get away from the hussle of London and a ten minute walk from Waterloo. All three designs are being sold in an array of vibrant colours.Work to be shown at the Oxmarket Gallery in Chichester as part of the Wonder Exhibition in August/September 2023 mounted by the Society of Designer Craftsmen. 'The Society of Designer Craftsmen are bringing an exhibition of exquisite designer craft to Oxmarket Contemporary, Chichester. Come along to see wonderful work, speak with our members and watch demonstrations. Tues 29th August - Sun 10th September (closed Mondays). Entry is free.'Work accepted at the Awagami Miniature Prints Festival in Japan October/November 2023.Excited to be part of the Farnham Festival of Arts & Crafts in October 2023.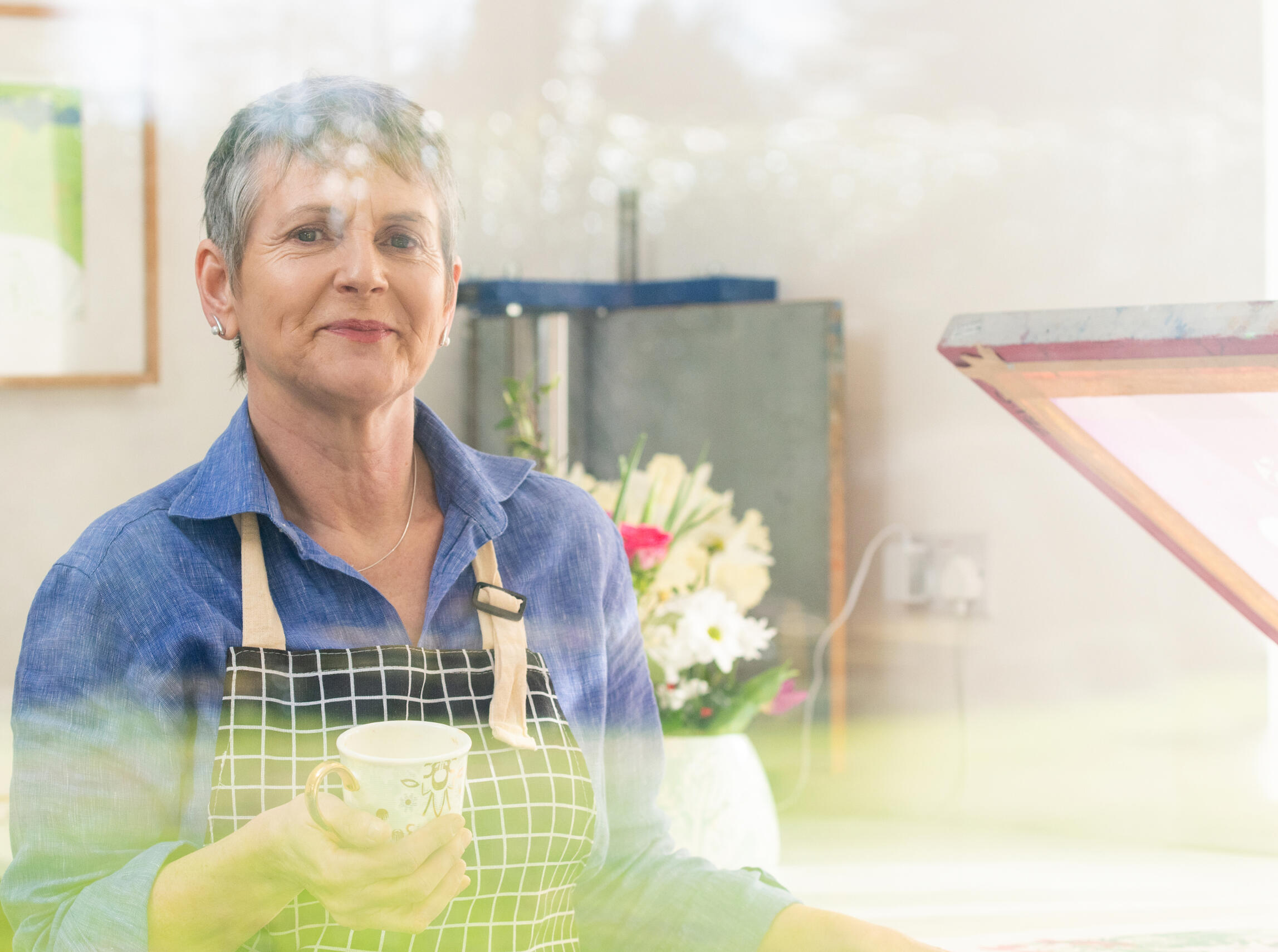 © Jillian Harvey. All rights reserved.
My Work
I have a love of botanical, architectural, geometric, and linear designs. My influences are walking, nature, and travel; in particular the Far East.
Society of Designer Craftsman
---
Prints and Greetings Cards in various colours can be purchased from my on line shop. I limit my digital prints to a maximum of 10. My screen prints are usually editioned in 2 or 5.
Digital Prints
GREETINGS CARDS
Screen Prints
About
I approach my screen and digital printing as an observation; inspired by my travels and translated through a process where white space becomes increasingly important within the print itself: a reflection of my own detachment when I did travel overseas, as the majority of my images and sketches were made in solitude.The Far East was the main influence for the use of that white space and continues in my practice today. For me, it is a metaphorical pause in printing; meditative and integral to my process and well-being, giving me time to breathe and use the architecture, nature, and elements around me. Within the print the white between two parts has also become a metaphor for me, broken over the past two years, like many people, I now need to mend.Having spent the past years exploring the botanical world, I am looking forward to new explorations. The idea of repair, the joining of two broken parts into something new is where my future work lies. The new work is about mending and repairing."The world breaks everyone and afterward many are strong at the broken places" Ernest Hemingway.
---
CV
September 2023
Exhibiting Artist, Wonder Exhibition, Oxmarket Contemporary Gallery, Chichester August/September 2023November 2023
Group Exhibition Awagami International Miniature Print Exhibition Yamakawa, Yoshinogawa City, JapanMarch 2023
Exhibiting Artist, Herbert Headley Gallery, SurreyJanuary 2023
Member of The Society of Designer CraftsmenNovember 2022
Making Space Organisation, Havant
Make Merry Curated Creatives Craft & Art Fair Selected to sellMarch 2022
The Great Pot & Print Fair was Selected to sellSeptember - October 2021
Group Exhibition Resilience & Renewal the Japanese Paper Place, Toronto, Canada.
"The restorative power of nature
throughout the pandemic"
October 2019
Group Exhibition Streatham Arts Festival, LondonSeptember 2019
Group Exhibition Awagami International Miniature Print Exhibition Yamakawa, Yoshinogawa City, JapanJune - August 2019
Group Exhibition "Semi-Skimmed" University of ChichesterJune 2019
Exhibiting Artist/Printmaker
33 Art Sale Children On the Edge Charity Auction, PetersfieldMay 2019
Graduated University of Chichester BA (Hons) First in Fine ArtJanuary 2019
Designed and built StudioNovember 2019
Part of the Design Collective Pop-up in PetersfieldNovember 2018
Collaboration in Screen Print with MA Students University of ChichesterMay 2018
Exhibited Foyer, Art One, University of ChichesterSeptember 2019
Exhibited at the Haslemere Arts SocietySeptember 2017
Volunteer setting up University of Chichester MA Degree ShowAugust 2017
Volunteer at the judging/packing stage of the National Open Art ExhibitionJune 2017
Exhibited under the SOAS Art Trail, Studio Tuesday, Haslemere, Surrey
Exhibited and sold work with my co-partner at Studio Tuesday
December 2016
Exhibited and sold work at Studio Tuesday, Haslemere, Surrey Running alongside other artists in the area
May 2015
Curator Group, Otter Gallery, University of Chichester
Curated the MA Summer Show for those graduates completing their MADecember 2015
Curator, Cowdray Park, Studio Tuesday Pop Up
Curated an exhibit for local artistsApril 2013
Set up Studio Tuesday, a collaborative art studio with fellow artist2013 - 2019
Batchelor of Arts Degree First (Hons) in Fine Art
2012 - 2013
Foundation HND Art & Design, UCA Farnham, Surrey
2011 - 2012
Foundation Diploma, West Dean College, West Sussex
1997 - 2011
Director of Administration, Fine Art Auctioneers, Christies/Spink, London, Singapore, Hong Kong, Washington, Australia
Contact
If you would like to keep in touch and be the first to know of any new work or just to have a chat ....
Thank you
I really appreciate your message and please rest assured that your information will only be used for contact purposes and will not be sold on to any third parties.