Jillian Harvey
Screen & Digital Printer
I have a passion for surface pattern and all three have been known to show up in one print at the same time. I love the freedom and individuality of screen printing, designing the composition and mixing the colour. Even the unpredictability of screen print is a plus, as you never quite know how it will turn out which is the joy of the process.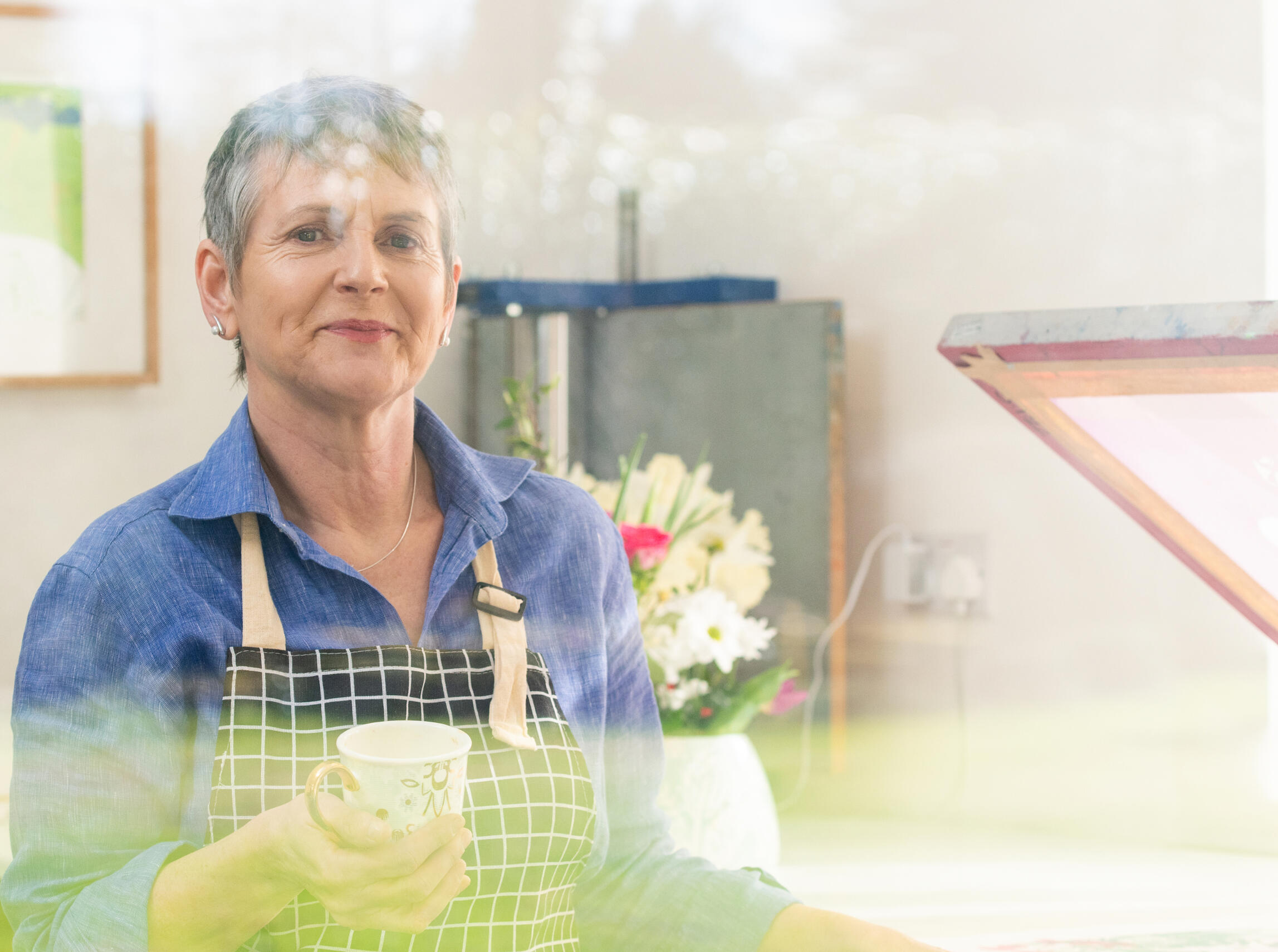 © Jillian Harvey. All rights reserved.
My Work
I have a love of botanical, architectural, geometric and linear designs and artwork. My influences are travel, but in particular the Far East.
In the Studio Gallery of Screenprints
About
I approach my screen and digital printing as an observation; inspired by my travels and translated through a process where white space becomes increasingly important within the print itself: a reflection of my own detachment when I did travel overseas, as the majority of my images and
sketches were made in solitude.The Far East was the main influence for the use of that white space and continues in my practice today. For me, it is a metaphorical pause in printing; meditative and integral to my process and well being, giving me time to breathe and use the architecture, nature, and elements around. Within the print the white between two parts has also become a metaphor for me, broken over the past two years, like many people, I now need to mend.Having spent the past years exploring the botanical world, I am looking forward to new explorations. The idea of repair, the joining of two broken parts into something new is where my future work lays. The new work is about that mending and repair."The world breaks everyone and afterward many are strong at the broken places" Ernest Hemingway
Contact
If you would like to keep in touch and be the first to know of any new work or just to have a chat ....
Thank you
I really appreciate your message and please rest assured that your information will only be used for contact purposes and will not be sold on to any third parties.